dreißigarmige inspirationsqualle / thirty-legged jellyfish inspiration
---
DAIQ is an english/german PDF magazine about text, illustration and photography.
It challanges association, provides inspiration and is released as tri-monthly as possible.
Every issue has its own topic, layout and contributers.
Questions, entry submissions, constructive criticism, scanned fuzzy animals and everything else goes to daiq@gmx.de – Danke!
---
Contributors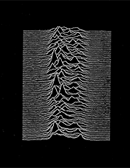 Issue #8 – Control
random ideas to get started: you are such a control freak / she's lost control again / trust / security vs. freedom (boooring!) / fear of sleep / piloting a flying whale / eating only one kind of colored gummy bears / ...
Submission Deadline: still open
---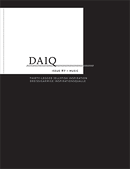 Issue #7 – Music
Text: Norbert Lösel, Stephanie McAtee
Illustration: Falk, kgullholmen, Mikiko Ponczeck, Murray Groat, Nadia Enis
Photography: Amureija, Andreas Mass
» PDF (36 pages) [6,2 MB]
---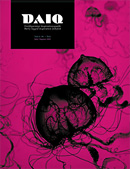 Issue #6 – Sex
Text: Andreas K., Gernot Leeb, Marla Wundersam, Matthias Bortfeld, Norbert Lösel
Illustration: Alex Nery, Falk, Gerwell, Goatz, Jana Schirmer, Jessica Correa, Mikiko Ponczeck, Murray Groat, Ricardo Sousa, Scott French, Uwe Arnold
Photography: Andreas Mass
» PDF (36 pages) [7,6 MB]
---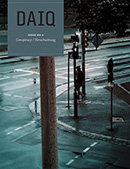 Issue #5 – Conspiracy / Verschwörung
Text: Marla Wundersam, Christiane Lindner-Fuss, Gernot Leeb, Nadia Enis
Programming: Matthias Bortfeld
Illustration: Andreas Kemerle, Tjaša Pfajfar, Nevena Nikolcheva, Meral Erdogan
Photography: Christiane Lindner-Fuss, Andreas Mass, Falk
» PDF (24 pages) [4,7 MB]
---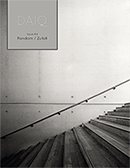 Issue #4 – Random / Zufall
Text: Marla Wundersam, Gernot Leeb, Lipstick, Christian Heinrich, Ian Cox
Programming: Matthias Bortfeld
Illustration: kgullholmen
Photography: André Danz, bugx
» PDF (30 pages) [4,2 MB]
---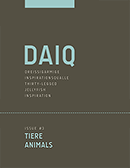 Issue #3 – Animals / Tiere
Text: Marla Wundersam, Gernot Leeb, Anna Hajduk, Ian Cox, Lipstick
Illustration: kgullholmen, Maggy
Photography: Marla Wundersam, André Danz, Amureija
» PDF (32 pages) [2,8 MB]
---

Issue #2 – Use
Text: Lipstick, Anne Maren Delseit, Gernot Leeb
Illustration: Nadia Enis, kgullholmen
Photography: Marla Wundersam, Amureija, Christian Heinrich
» PDF (34 pages) [5,2 MB]
---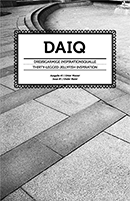 Issue #1 – Under Water / Unter Wasser
Text: Marla Wundersam, Lipstick, Lars Maria Maly
Illustration: Jana Schirmer, Marla Wundersam, kgullholmen, Falk, Lars Maria Maly
Photography: Christian Heinrich

» PDF (22 pages) [2,8 MB]